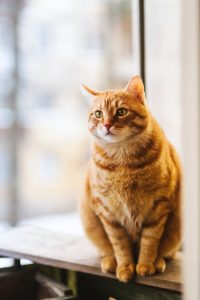 So, you are planning to travel for a vacation, wedding, family reunion or business purposes. You also own a pet and are not quite certain what to do regarding their safety and daily needs while you travel. Well, in this read, we are going to take a look at pet boarding and sitting, including their pros and cons.
Pet Boarding
This is the most popular pet solution for people who are travelling and need to leave their pets. However, the traditional cold steel, concrete and cages that don't have a common social space and a significantly dull environment is no longer the norm. Nowadays, there are all kinds of amenities in pet hotels, which are a more viable solution.
Your pet can now enjoy they stay in a doggie cot in a plexiglass elevated run. They can have one on one playdates, get a massage during the day and even enjoy the pool day camp. Your cat can enjoy catnip, bubble or laser playtime, and the wind-down at a suite with multilevel plus perches with bird chirps offering a peaceful background. There are even shuttle services to and from the facility which makes pet boarding even easier.
There 's a relatively new pet boarding concept where pets are entertained in their homes rather than being taken to a boarding facility. Those who usually provide this service have their own pets and so, it adds a social element while giving a relatively more 'homey' boarding experience. However, these services for cats tend to be problematic and are therefore less available.
Pet boarding prices also vary depending on the level of service as well as amenities provided. The add-ons can really run up the fees and the more personal attention is given to your furry friend, the more you are going to pay.
Some pet owners usually prefer boarding at veterinary facilities since their pets can get access to veterinary care. While this seems like an excellent idea, most of these facilities are the traditional cold and dull type. Since surgical and medical services are of high priority in veterinary facilities, other services like personal attention and making sure that the pets have fun becomes secondary. This makes boarding at vet facilities less appealing compared to non-veterinary cat or dog boarding.
When it comes to boarding of any kind, stress is the primary issue. Pets, particularly cats tend to be uncomfortable with new environments and this stress leads to diarrhoea and vomiting, usually for most or even the entire stay. Timidity and fear can reduce appetites and your pet will often lose weight when taken to a boarding facility. Ideally, there's the risk of injury as a result of altercations with other pets during social time as well as self-trauma.
Pet Sitting
This can be classed into two: pet sitters that come home at a specified time to feed and exercise the pets and those who will not only look after your furry friend but ideally live at the house to ensure the pet as constant or at least night companion.
The cost of these services ideally varies, but are often priced at basic boarding levels with few sitters charing for amenities. Pets are usually in an environment with all their required amenities for comfort. Feeding a sitter who stays at your home can add to the final bill, but generally, the services are cheaper compared to the many add-ons at pet boarding centres.
Your pet can ideally show signs of stress when you are away, but it's usually less severe because he or she is in a familiar environment. There are fewer chances of treating stress-induced colitis when you take the pet sitting route.
Having a pet sitter ideally has the benefit of protecting your home. Mail and newspaper collection by the sitter will prevent people from knowing that you are away for a trip and potential intruders are less likely to break into your property.
Live-in pet sitters can ideally take your calls and look after your plants without adding substantially to costs. They are ideally more likely to notice potential health issues sooner and arrange for the pet to be checked by a vet.
Overall, your pet is likely to suffer from separation stress when you use a pet sitter. Compared to boarding, pet sitting seems to be a more viable solution for many.