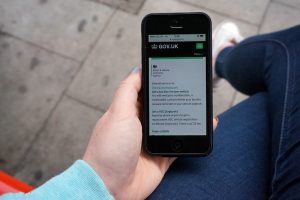 No one likes paying vehicle tax. Yet everyone is required to do it. Even HGV drivers have to deal with this. Purely electric vehicles and cars are the only ones that can get around the cumbersome DVLA tax net right now, and the roadways don't have many of those so far, given their high price tags. The calendar year of 2018 was especially bad for a lot of vehicle tax evasion happening, which means the DVLA is cracking down even harder on things in 2019. However, what are they specifically doing? Why is it happening? And, perhaps most importantly, is it even working?
Why Take the Current Actions?
The DVLA keeps up with vehicle tax evasion with meticulous care. During the entirety of 2018, they figured out that rates of evasion were on the rise. Based on the known and recorded enforcement actions that were taken, 11 different UK locations seemed to have the highest evasion rates. They included:
Birmingham
Bristol
Cardiff
Coventry
Glasgow
Leicester
London
Manchester
Northern Ireland
Nottingham
Sheffield
To give this all some context, the city of London saw nearly half a million enforcement actions in 2018 alone on untaxed vehicles. These ranged from simple fines to physical clamping. Assuming that all these vehicles owed tax on a middle band of approximately £150 each year, then this would have been nearly £70,000,000 of lost revenue that the DVLA collects in order to improve and maintain national roadways. This should help you understand why the DVLA is so focused on catching anyone not contributing their fair share.
Just What Are They Specifically Doing?
Most of their efforts are focused on a central campaign slogan known as 'tax it or lose it'. DVLA enforcement agents are trawling the country in the hunt for untaxed vehicles, as well as spreading the word. Numerous advertising campaigns crossing 'hot-spot' regions include social media, websites, poster sites, printed publications, and radio. All of these are intended to prompt motorists to reconsider their decision not to tax their vehicles. The DVLA even has a car featuring a giant clamp on it, saying 'tax it or we'll clamp it'. This particular clamp is taller than the actual car it's attached to. The whole idea is generating awareness of issues related to untaxed vehicles, hopefully, to prod more motorists to make sure their HG, van, or car is taxed properly.
It's also working. At the time of writing, the DVLA has clamped more than 9,000 different vehicles during their campaign. They're also just warming up. Keep in mind their motto and warning: if you don't tax it, you might lose it.
What Penalties Are There?
Are you aware of the punishment that you might face if you go out driving your untaxed vehicle? It largely depends on just how long you let it be, with the following possibilities:
The DVLA can impose a fine of £80 if you drive a car without the road tax. You can halve this if you pay it within 28 days.
If you fail to pay this fine, then it goes up to either £1,000 or just five times the amount of your yearly road tax.
If you get physically caught out driving without having paid the road tax, you might face a fixed penalty notice as high as £1,000, which is both issued and also payable right on the spot.
Knowingly letting someone drive sans road tax might mean fines of as much as £1,000 for the driver and you, both, or £2,500 if the particular vehicle is carrying eight or more passengers.
If you drive a vehicle which is due for a higher road tax rate that hasn't been paid, you can face either a penalty of £1,000 or five times that vehicle's annual road tax.
Driving sans tax also entails the possibility of your vehicle getting impounded or clamped, which carries with it a release fee. When a vehicle is clamped, you have to pay the car tax inside 24 hours. You're also responsible for a release fee equal to £100, as well as a 'surety deposit' ranging from £160 to £700, based on the particular vehicle. The vehicle itself is returned to you within two weeks of any behind tax getting paid.
In high-evasion areas like the ones listed above, the DVLA is getting quite busy. It's issuing many fines, while also clamping the offending vehicles it finds. Don't have any doubts about it. You might think that your car tax is expensive, but then again, not paying it can be quite expensive too. The Easy as HGV Company has more information on this issue.