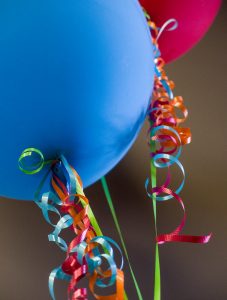 I was hoping by now, in my old age, I would know how to host the best parties. I am really not the type that is able to throw together one of those Gatsby-esque parties with ease, without tears, a couple of meltdowns, and then total relief once the party is over.
So I spoke to Vanessa, a short-term fixer from Cambridge from the company known as Rocks and Frocks to offer a few of her top-rated tips on how to throw a fantastic party. Here are a few of her best-kept secrets.
Rocks and Frocks: Party Secrets
1. Plan a Realistic Budget Well in Advance
It is possible to plan a party on just about any budget, yet it is still important to be realistic on what you are able to spend and then the rest can follow. It will be difficult to plan your party for 150 guests when you only have a budget for 25 hotdogs. Yet once you have worked through the numbers and how much you will need, you can then start focusing on the more exciting parts. The sky is the limit when it comes to prioritisation and imagination. If you are working with a limited budget, first decide what is most important. Will this include the food, the venue, or how many people you are able to invite? Guests always remember when they were thirsty, hungry, or bored, which means you need to prioritise the most important parts of throwing a successful party.
2. Send Your Invitations Out Early
It is not only important to send out your invitations as soon as you can, but they should also look amazing. This is your first introduction to the party, and you will want to focus on getting them excited. If your invitation looks great you improve your chances of your guests showing up on the day. A great invitation will also encourage your guests to keep a spot in their diary for the event and cancel anything else they had planned for that day.
3. The Importance of Details
Planning is vital when it comes to how successful the party will be and to maintain your own sanity. Spending time on working out the correct quantities of crockery, cutlery, drinks, food and more will save you from making those mad dashes to the store just before the party is about to start.
The greatest parties are usually themed, so give some thought to what you really enjoy. This could include a specific genre of music, your favourite movie, or a place or country that you have always wanted to visit. Your theme could be as vague as asking everyone to dress in their favourite colour, or something more dramatic such as dressing up as characters from your favourite horror movie. It is important to weave this theme throughout the elements of your event, which will start with your invite and then continue into the food and décor. Think about what is suitable, say for a New Year's Eve party in Shoreditch. If you are not too worried about what you will be spending, think about hiring lighting, props or entertainers that work perfectly with your theme.
4. Lights, Camera, Action
A great party should be viewed as a journey. This involves a sequence of reveals which will begin when your guests first receive your invitation, onto what greets them as they arrive, the food, snacks, and drinks. Yet it doesn't stop there.
If you have decided to hire a DJ, do not just assume that he or she will know what type of music you want or that they will be willing to just play whatever you and your guests request. Provide the DJ with a sample playlist so that they know what type of music you prefer for the event.
Lighting also plays a significant role when it comes to creating just the right ambience and atmosphere. Lighting outdoors provides a number of different options so make sure you make it interesting or different. Think about crystal chandeliers hanging from trees or trails of fairy lights throughout your garden. Inside the venue think about using light props which will add an element of fun and glamour to your party.
5. Setting Up and Clearing Down
If you have a few holidays already banked with your workplace, now is the time to use it. Take a day or two off, before the party and after the event as there are lots of things that you will need to do. If you are planning this party on your own, never underestimate the time you will need for meeting up with marquee people, dressing your venue, and waiting for deliveries.
The cleaning up is never fun and in most cases, you will probably be nursing a hangover the next day. However, you will need to throw away a lot of rubbish, return hired glasses, and clear away the carnage that has resulted from your fantastic party. It is always a good idea to ask some of your best friends to assist you with this task. Pop open a few bottles of bubbly and you can turn a boring and taxing task into an extension of your party.